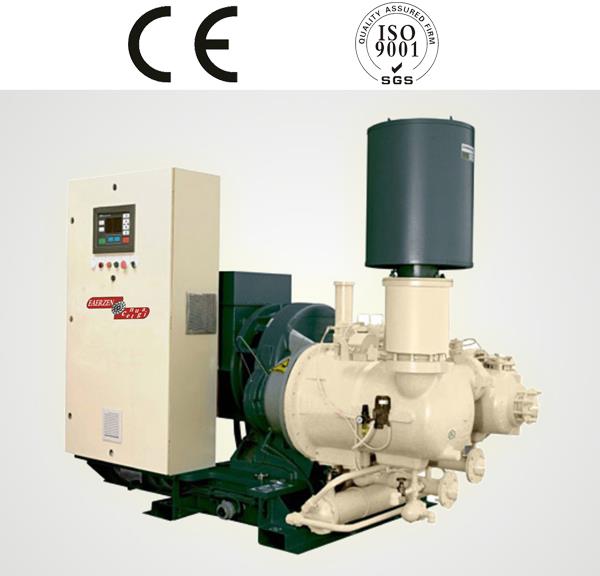 Add to Favorites
Share
Centrifugal Air Compressor
Payment

Origin

China Mainland

Minimum Order

10

Packing

Pieces
Product Detail
Introduction of centrifugal compressor:

ERC-SL series centrifugal compressors are widely used in various areas such as mining, power station, heavy machine

manufacture, pare making, foods, medicine, electrical industry, stability, easy maintenance, energy saving and long life.

We can make specific models according to actual requirements for air supply volume and discharging pressure, to provi

-de the centrifugal air compressor with high operation efficiency and low energy consumption.

The centrifugal compressor is a rotated in high speed with the air driven by impellers to produce centrifugal force. As the

air flows in the impeller flow route with increased pressure, the flow rate and pressure of the air will be improved after it

pass the impeller, and the compressed air will be produced continuously.

The centrifugal compressor is a velocity type compressor. When the air load is table, the centrifugal compressor will run

very stably. It is provided with compact structure, light wight, large discharging range and few consumables. The dischar

-ged air is not polluted by the lubricant. The air quality supplied is very high. The efficiency is high when the discharging

amount is large, which is in favor of energy accumulation.

In the impeller design of the centrifugal compressor, the sophisticated scientific techniques are used in the development

and design, and the best flow technical content and most advanced process are used, to get maximum discharging amo

-unt and lowest power consumption.



3
YRS
Elang Industrial (Shanghai) Co.,Ltd
China
Favorites